I can't describe all the feels that are building up in anticipation for January 1st, 2021.
Yes, we are within an arm's reach of the New Year.
I'll cheers to that! [make it a stiff one]
But January 1st, 2021 for me, will be a particularly special day.
A full circle moment you might say. A day that I will forever remember. And it goes far beyond just saying GOODBYE to the wild ride of 2020.
Many years ago when I was working in Corporate America, I turned to the Fire Nation community and the EOFire podcast.
I was looking for any ounce of inspiration…any push of motivation to help me get out of my tailspin. I was spreading myself too thin, allowing work to interfere with family. Losing balance. Losing sanity. Overall losing the happiness that my career once gave me.
I was LOSING on all fronts.
I became desperate to break free. It was tough for me to realize that it was ME all along that was allowing the tailspin to occur.
So I dug deep. I read books. Started to journal. Listened to TED Talks. Podcasts…but in the end, it was Eofire.com that resonated with me the most.
I listened to the podcast and drew motivation from every episode, from every guest, while I was on my journey of self-discovery…
And now, here we are, approaching January 1st, 2021, the day I will be featured on John Lee Dumas' podcast Eofire.com – – sharing nuggets of information to pay it forward and to motivate listeners who feel disengaged or unhappy in their career.
I will share nuggets of truth to help listeners take control of their happiness; providing tools to guide them along the way.
There is no better time to share this information with you than on DAY ONE of 2021. Our new year. Our new beginning.
So, if you are feeling disengaged in your career, underpaid or undervalued…know that myself, along with millions of others have been in similar shoes. I have been there, shed blood, sweat and tears….laughed and cried along the way….and worked really damn hard to get to where I am…
I am ready, and fully fueled to be YOUR cheerleader.
Please mark your calendar to tune in on JANUARY 1st AND please share with your friends and family.
Maybe you can gather a nugget or two of information that will propel your growth or get you or someone you know out of their tailspin.
It might just be you having a full circle moment to look forward to in the near future.
I can't wait to cheers to that.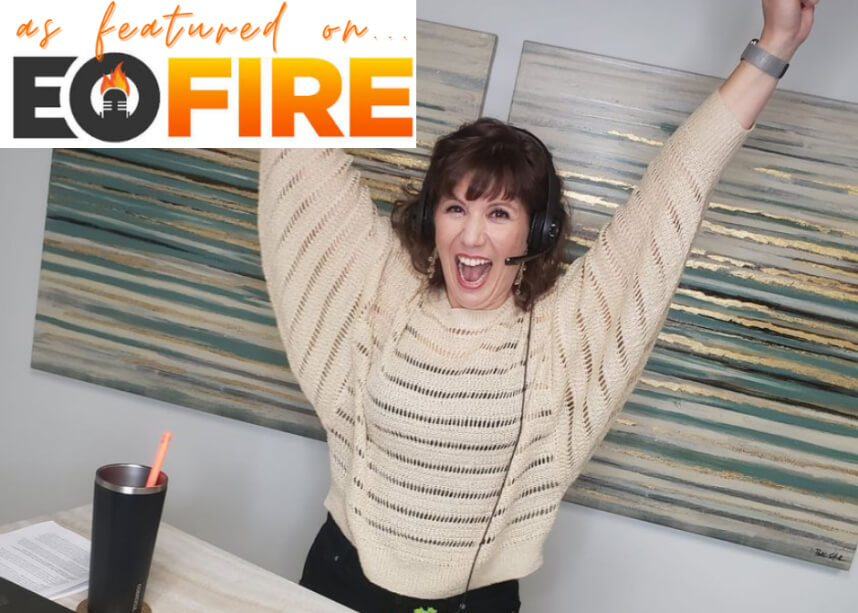 TUNE IN JANUARY 1st, 2021 to hear my complete episode on EOFire: https://www.eofire.com/
***You don't want to miss it!!! I am offering EOFire Listeners ROCK BOTTOM pricing on a variety of Coaching, Resume Writing AND Digital Courses.
I am also offering a KILLER deal that will save Hiring Leaders THOUSANDS in their next search….
TUNE IN JANUARY 1st, 2021 https://www.eofire.com/
Wishing you and yours a DYNAMITE finish to the year.
Cheers,
Renee
#eofire #fullcircle #johnleedumas #CareerTips #careercorner #careercoach #discount #careercoaching #jobtips #jobseekers #jobsearch #celebrate