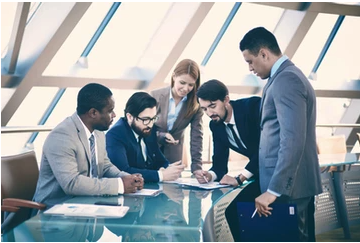 Renee Frey, President of TalentQ, Inc, was recently interviewed by TheRecruiterU, an internationally acclaimed training company in talent acquisition, on how to attract the best talent in the market and ultimately how to get them to say "yes" to your offers. To hear the full interview, visit: http://bit.ly/2GdMkLq
Challenges in attracting and procuring talent:
The greatest challenge in attracting and procuring talent is that the unemployment rate nationwide is incredibly low – as of October 2017 it was a mere 4.1%! The war on talent is real! It takes tremendous effort to recruit top talent to your company! This market requires organization's to be proactive and go after individuals who are gainfully employed –At TalentQ we refer to that population as the INVISIBLE CANDIDATES! The "post & pray" method utilized by many organizations will no longer make the cut!
Finding the right fit:
A resume may show if a candidate has the skill-set to do a job, the number of times they have been promoted and their education level — but what a resume will not tell you is how they interact with others, their personality traits and soft skills. These are essential in finding a cultural fit for an organization. Behavioral based questions are the best way to predict behavior. Studies show people's past behavior is the best predictor of future behavior. Diving deep into behavioral based questions are the best to to learn how a candidate might handle a specific situation.
Tips & tricks for attracting talent:
Be creative to set yourself apart! Be ready to articulate why individuals should work for your company. Keep in mind that although you are interviewing a candidate to join your team, they are also interviewing you!
Visit Glassdoor.com and see what employees are saying about your organization
Create an employee referral program – and blow it up!
Highlight the perks – beer Fridays, bring your dog to work day, unlimited snacks
Button-up your interview process! Time is of the essence so have an interview timeline formulated and communicate your timeline to candidates so they know what to expect during the process